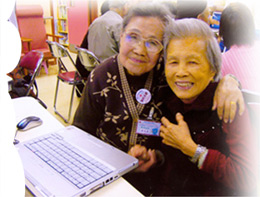 Projects in Progress
Objectives
To act as a platform for demonstrating innovative and sustainable service models to cope with the changing needs of the seniors, as well as to educate the general public on the concept of creative aging.
Features
Taking the needs of the user as a starting point to achieve seamless interfaces and collaborations among various sectors and mobilize untapped community resources.
Through the engagement process in the community project, collaborators from different sectors are provided with the opportunity to explore and practise collaborative approaches to the development of the pioneer model.
Participants are also positioned to engage a wide range of perspectives and stakeholders – resulting in the development of new roles and relationships, identification of cross-sector opportunities and strengthening of the elderly-friendly environment.
Each project initiative would build in evidence-based research to measure its outcome and validate the effectiveness of the delivery model.
---
Projects Completed
---