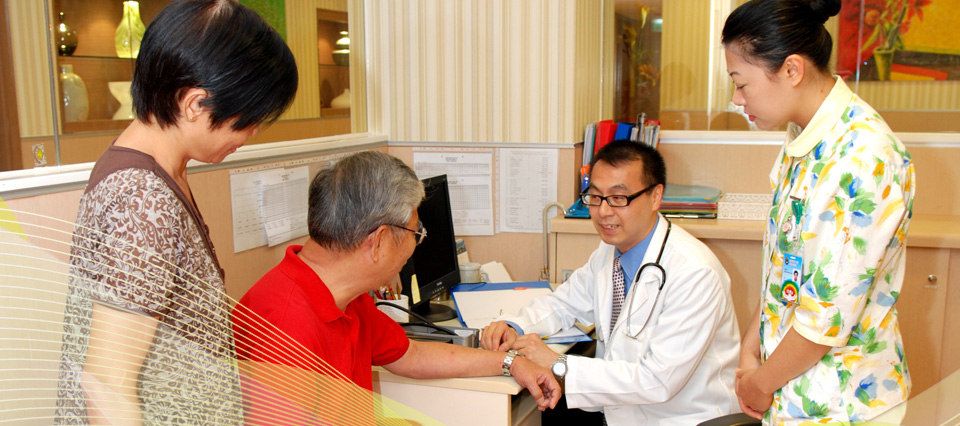 Stroke is the fourth leading cause of death in Hong Kong. According to the recent study, 21 % of the stroke patients would likely to have second stroke within 5 years post stroke (Cheung et al., 2007). Overseas experience found that early intervention and intensive rehabilitation for persons after stroke can reduce disability and improved the speed of recovery, However, with limited resources, patients in public sector usually face the difficulties of: (i) long waiting time for required rehabilitation programme, (ii) infrequent rehabilitation arrangement, (iii) limited period of rehabilitation programme and (iv) lack of choices and care options for those could afford to pay.

In view of the pressing needs of stroke elders as well as providing more care options for the affordable group, Hong Kong Sheng Kung Hui Welfare Council initiates an integrated and multi-dimensional stroke rehabilitation program with comparatively cost-effective pathway. This includes an individualized treatment plan sessions with various therapists and group activities that are designed to help their memory, speech, cognitive and functional mobility.

This three-year project is one of the community projects of CADENZA: A Jockey Club Initiative for Seniors, funded by The Hong Kong Jockey Club Charities Trust to provide stroke elders with transitional care programme in a caring and supporting residential setting after discharging from hospitals. One-stop rehabilitation services are provided by a multi-disciplinary professional team to help maximize stroke patients' potential for independent living and prevent hospital readmission.

Project Period
April 2009 - March 2012

Expected Results
To fill the existing service gap by providing more care options for stroke patients who require transitional care, and also a new endeavor to try out a user-pay model for reference of future service delivery.




Leaflet TCSP: Luncheon Sharing Meeting (7/2009) - Invitation

TCSP: Sharing Seminar (26/4/2012)

-

Poster

-

Programme

- Presentations




---




Program Characteristics

Alternate Choice
We provide more care options for users with access to faster and higher quality rehabilitation services;
Sharp and Prompt Response
We arrange intensive and continuous rehabilitation programme in order to maximize the effect of 'Golden Rehabilitation Period';
Users' Participation
Patients and family members are involved in setting the care plan; recovery progress will be reviewed periodically with scientific data as well as visual evidences;
Full Spectrum of Services
Besides putting medical, nursing, allied health and social work professions together, we also integrate alternate treatment methods like acupuncture, rehabilitation software into our programme.




---

---


Reference
Cheung CM, Tsoi TH, Hon SF, et al. Outcomes after first-ever stroke. Hong Kong Med J 2007,13:95-9.