CADENZA: A Jockey Club Initiative for Seniors is a project launched in 2006 by The Hong Kong Jockey Club Charities Trust with a donation of HK$380 million. The project is aimed at nurturing academic leadership in gerontology and changing the mindset and attitude of the general public through a range of training and public education programmes. Cross-sectional collaboration between organisations and the implementation of innovative elderly services and programmes are also encouraged in order to bring about a new mode of elderly care services to prepare for a rapidly ageing society.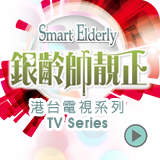 16/07/2015
"Smart Elderly" TV Series Promoting Positive Ageing
To promote positive ageing and raise public awareness of various ageing-related issues, The Hong Kong Jockey Club Charities Trust has sponsored Radio Television Hong Kong (RTHK) to join hands with CADENZA and CUHK Jockey Club Institute of Ageing to produce a 10-episode TV series entitled "Smart Elderly". The first episode will be broadcast on TVB Jade at 7:00 pm on 30 June 2015.


---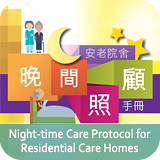 24/04/2015
Night-time Care Protocol for Residential Care Homes
To improve the quality of night-time care in residential care homes in Hong Kong, the CADENZA Training Programme developed a protocol to promote knowledge and skills transfer regarding quality night-time care.



---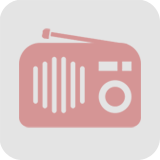 28/03/2015
Radio Interview
Professor Jean Woo, CADENZA Project Director, talked about the concept of frailty and methods to remain healthy in a radio interview. (in Cantonese, about 5 mins)



---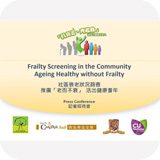 12/01/2015
Screening Reveals Over 50% Community-dwelling Population Aged 65 or above are Pre-frail
The Chinese University of Hong Kong (CUHK) and Jockey Club Cadenza Hub jointly conducted a screening for frailty in the community in 2014, revealing that more than half of the community-dwelling population aged 65 or above are pre-frail and about one in eight are frail. It also reveals the correlation of frailty with the number of chronic diseases and medications. Those who have higher physical activity levels show fewer signs of frailty. Timely identification of frailty in the community can facilitate healthcare services provider to offer proper intervention.
---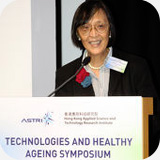 30/09/2014
Experts Advocate Advanced Technology to Facilitate Healthy Ageing
Technologists, industrialists and elderly services providers shared updates on the latest technologies for elderly care while discussing the way forward in enhancing its quality at the Technologies And Healthy Ageing Symposium on 30 September. With support from the CADENZA: A Jockey Club Initiative for Seniors and the CUHK Jockey Club Institute of Ageing, the Symposium, organised by Hong Kong Applied Science and Technology Research Institute (ASTRI), attracted near 500 participants from the social welfare, medical and healthcare, IT and education sectors.
---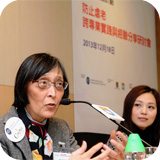 18/12/2013
CADENZA Community Project Anti-elder Abuse Campaign Bears Fruit
Elder abuse is a common problem in the city, with Kwai Tsing District being one of the worst affected among the 18 districts in recent years. In light of the problem, CADENZA: A Jockey Club Initiative for Seniors has partnered Hong Kong Christian Services (HKCS) to run a three-year community project entitled Elder at PEACE (Project to End Abuse with Collaborative Efforts) in Kwai Tsing District since 2010.

Concluding the Elder at PEACE Project, Jockey Club CADENZA Project Director Professor Jean Woo said the programme tried to mitigate the elder abuse problem through empowerment and mediation. "Over the past three years, the Elder at PEACE team helped the elderly being abused or suspected to be abused through over 2,500 counselling sessions and provided training for more than 450 welfare and medical professionals. The Project has been widely recognised for its accomplishments."
---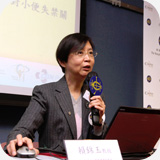 17/12/2013
CADENZA Study Proves Incontinence Therapy Successful
Jockey Club CADENZA Fellow Professor Claudia Lai, along with CADENZA Project Director Professor Jean Woo, announced the findings of Hong Kong's first-ever prompted voiding study. The 31-month research on 52 elderly incontinent residents from five local nursing homes found that the behavioural therapy was effective in reducing incontinent episodes.
---

More News